Finn Juhl (Denmark 1912-1986)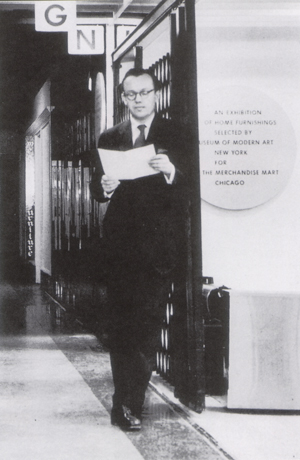 In the middle of 20th century, ideals of Modernism and functionalism in Art and Architecture were introduced from Scandinavia. In this period, Finn Juhl was one of the famous furniture designers and architects. He was called 'the sculptor of furnitures' because of his beatiful sculptual furnitures.
In 1937, He had his first public debute as a furniture designer at an exhibition arranged by the Copenhagen Cabinetmakers Guild. Finn Juhl was collaborating with specialcraftsman, Neils Vodder for 22years. It was long and fruitful period between a creative designer and an excellent craftsman.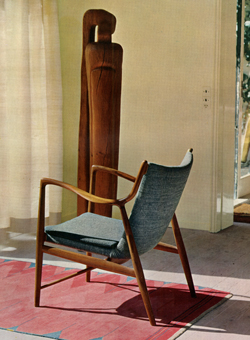 「No.45」 1945
This chair is beautifully formed and this work that broght fame.